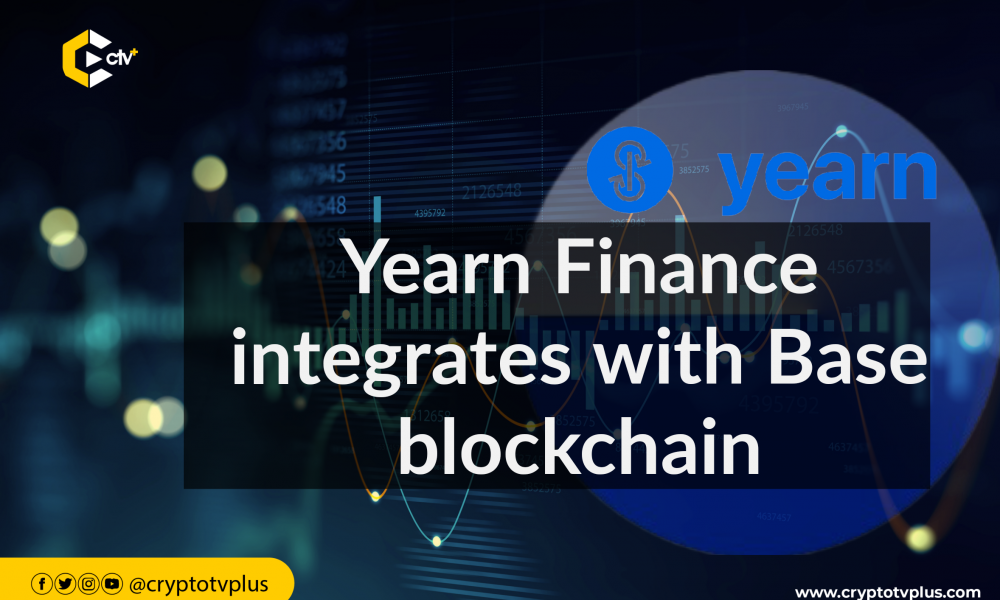 Yearn Finance has successfully completed its integration with Base blockchain. The integration of Yearn Finance on the Base network is set to create opportunities and open new possibilities for the Yearn Finance ecosystem.
Yearn Finance (YFI) stands as  a prominent decentralized finance (DeFi) platform built on the Ethereum blockchain. It specializes in optimizing  yield farming, offering diversified  Vaults with unique  strategies, and operates with its governance token, YFI. 
Users can participate in governance decisions, and the platform provides insurance and simplifies DeFi interactions with "Zap and Earn." Yearn Finance is known for its innovative DeFi solutions and community-driven approach.
The base is a Layer 2 blockchain developed by Coinbase, one of the foremost cryptocurrency exchanges in the industry. It is founded on the open-source OP Stack and is primarily designed  to provide scalability and cost-effectiveness for decentralized applications (dApps). 
Layer 2 solutions are designed to address the scalability issues of Layer 1 blockchains like Ethereum by processing transactions off-chain and then settling them on the main blockchain.
According to Coinbase, YFI support will be accessible in all Coinbase-supported regions, except for New York State. As with previous launches, transfers will be enabled during Coinbase Pro's business hours, which are in the Pacific time zone.
It added that the decision to integrate with Yearn Finance reflects a strong response to customer requests for a wider selection of tradable assets. To meet these demands, the platform has also recently introduced trading support for various cryptocurrencies like UMA (UMA), Celo (CGLD), Numeraire (NMR), Band (BAND), Compound (COMP), Maker (MKR), and OmiseGo (OMG).
Furthermore it noted that it plans to introduce YFI trading in four phases following adequate supply of YFI on the platform. These phases aim to ensure a healthy and orderly market.
After Base launched its mainnet in July 2023, it has achieved several milestones such as reaching a daily user number of 136,000: and integrated with DeFi platforms, Aave V3, & SushiSwap.
Read also;
Yearn Finance V3 to Make DeFi Tools More Accessible