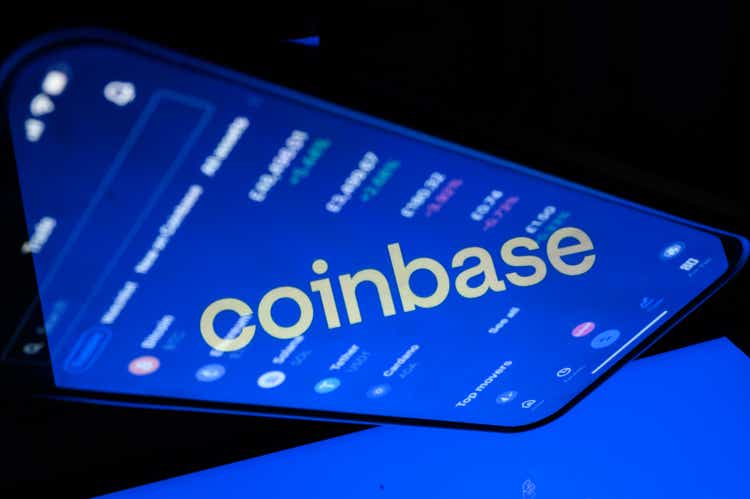 On Tuesday, a panel of judges overturned a Securities and Exchange Commission decision to block Grayscale Investments from converting its bitcoin trust (OTC:GBTC) into a spot bitcoin (BTC-USD) exchange-traded fund. The court ruling sent token prices and crypto-linked stocks surging as the SEC is now required to revisit Grayscale's application, which still could result in rejection.
"This is another big court win for Grayscale and the industry after the Ripple case, but it doesn't appear that it will trigger a floodgate of spot Bitcoin ETF approvals in the near term," Oppenheimer analyst Owen Lau wrote in a Wednesday note to clients.
As such, the probability of a U.S. spot bitcoin (BTC-USD) ETF approval has increased, "but our base case scenario is that the SEC won't back off (similar to Ripple case) and this uncertain situation will drag on for a while," he added. Nevertheless, the judges on Tuesday ruled that the SEC failed to explain its different treatment of similar products like BTC futures ETFs.
Bernstein's Gautam Chhugani is more optimistic. Grayscale has secured a landmark win for the crypto space in a move that "likely clears the path for a spot bitcoin ETF," he wrote in a note.
Grayscale's spot BTC ETF proposal is one of many, including applications from BlackRock (BLK), Invesco (IVZ) WisdomTree (WT) and Fidelity Investments. In mid-August, Europe's first-ever spot BTC ETF got listed by London-based Jacobi Asset Management.
Many have contended that approval of such an ETF would result in broader institutional adoption, but that would also mean reduced volumes across crypto exchanges and increased volume among stock exchanges where these products would trade. Coinbase Global (NASDAQ:COIN), the largest crypto exchange in the U.S., could see lower trading activity on its platform as a result.
"If crypto trading transfers away from trading Coinbase directly and into ETFs (which, for many investors, might be the preferable way to get exposure), trading activity at Coinbase could decline further," Barclays analyst Benjamin Budish wrote in a note.
More on Bitcoin, Coinbase, etc.