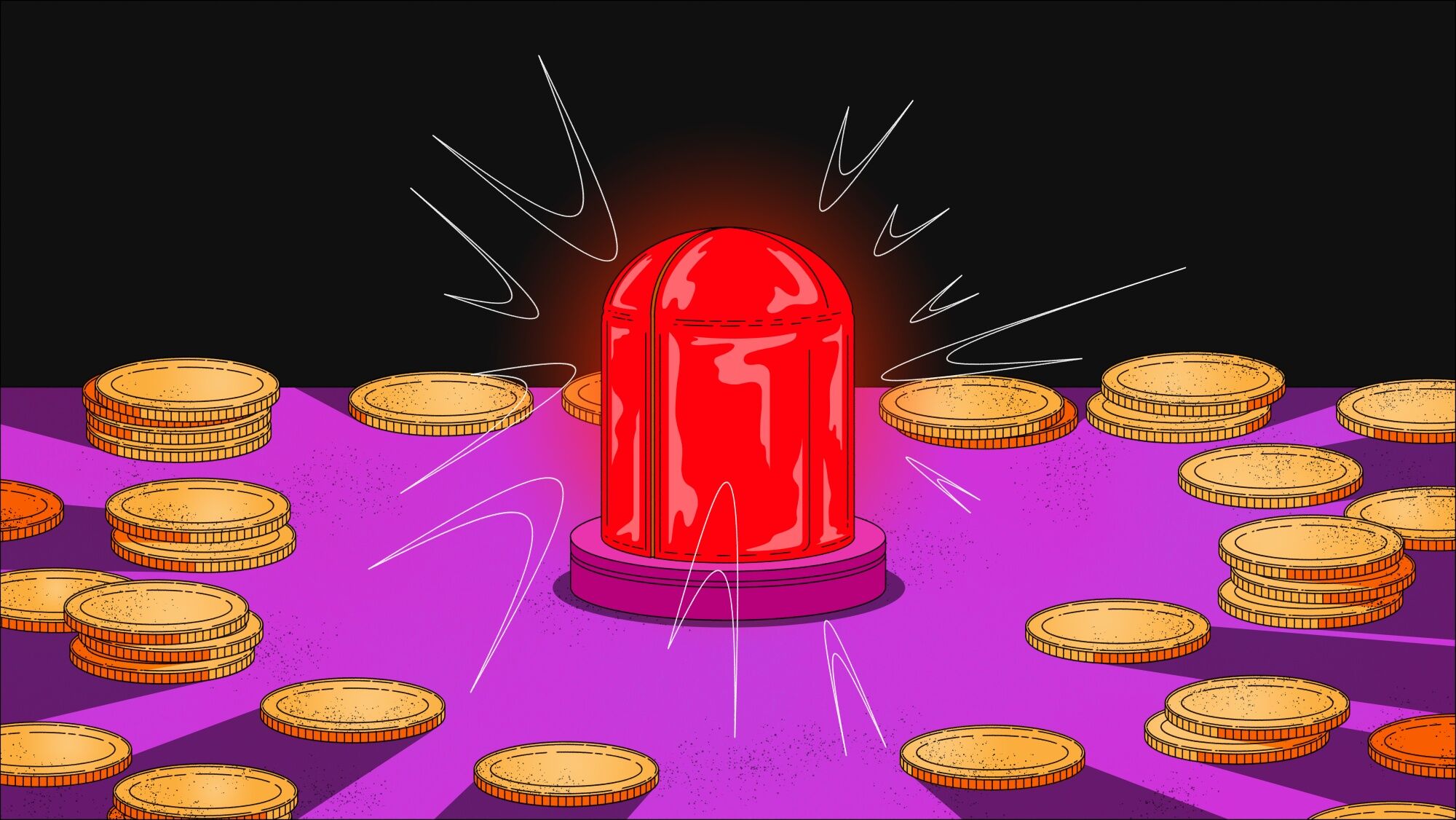 New

You can now listen to Insurance Journal articles!
They range from the brainchild of a winner of computer science's most prestigious award to a crypto token supporting the biggest blockchain-based video game. But they all have one thing in common, according to the US Securities and Exchange Commission: They are all securities.
That designation of 19 tokens, laid out in SEC lawsuits against crypto exchanges Binance and Coinbase Global Inc. last week, was perceived as so potentially damaging that it caused a sharp selloff. Their combined market value has slumped by about $23 billion since just before the SEC's lawsuit against Binance was filed on June 5. Robinhood Markets Inc. removed three of the coins from its crypto trading platform and eToro stopped allowing US clients to open positions in some of them.
Below is a rundown of the 19 tokens, who's behind them, what blockchains they operate on, and how their prices have been impacted by the SEC labeling them securities.
ADA:
ADA, the native token of the Cardano blockchain, has fallen 20% since it was mentioned in the SEC's Binance lawsuit. Cardano, created by Charles Hoskinson in 2015, is built on a proof-of-stake consensus protocol called Ouroboros. ADA has been traded on the global Binance.com platform since November 2017.
ALGO:
Mentioned in the Binance complaint, ALGO is down 21% since, according to CoinMarketCap. ALGO is the native token of the Algorand blockchain, a protocol founded by Silvio Micali, a professor at the Massachusetts Institute of Technology and a recipient of the Turing Award in computer science. The blockchain was launched in 2019, and is used by some decentralized-finance apps that allow for peer-to-peer coin trading and lending.
ATOM:
The token is down about 13% since since being noted in the Binance complaint, according to CoinGecko data. ATOM is the native token of the Cosmos Hub, a blockchain creation platform underlying a number of high-profile blockchains. While Cosmos is not as widely known as other blockchains such as Ethereum or Solana, a number of popular projects were built on its system — including the Terra blockchain, which collapsed last year. Cosmos was introduced in 2016 by Jae Kwon and Ethan Buchman and an initial coin offering for ATOM was conducted in April 2017.
AXS:
Axie Infinity's AXS token was cited in both the Coinbase and Binance suits. It has fallen by about 27%, cutting its market cap to $562 million. The token is used as a governance token in Axie Infinity, a "play-to-earn" game launched in 2018 by Vietnam-based Sky Mavis Inc. that took off during the Covid-19 pandemic in countries such as the Philippines and became the world's biggest blockchain-based video game.
BNB:
BNB is the native token of the Binance exchange as well as BNB Chain, a blockchain Binance started. It has slumped around 17%. BNB's $15 million initial coin offering took place in 2017 and it has become one of the biggest tokens by market value, as it is widely used across Binance's ecosystem. For example, decentralized lending platform Venus accepts BNB as a collateral asset for borrowing other cryptocurrencies.
BUSD:
BinanceUSD, or BUSD, is a stablecoin operated by New York-based Paxos Trust Co. under Binance's branding, leading the SEC to include the token in its lawsuit. BUSD relies on a store of cash and cash-equivalent collateral to keep a one-to-one value with the dollar, and is the third-biggest stablecoin with a circulation of $4.6 billion. That's down from a peak of more than $23 billion in November last year, with the market value collapsing after Paxos was ordered by New York's financial regulator to wind down the product in February.
CHZ:
CHZ has slumped 28% since being included in the SEC's suit against Coinbase. It is the native token of the Chiliz blockchain, though it runs on Ethereum. CHZ powers Socios, a sports fan engagement platform based in Malta that operates so-called "fan tokens" on behalf of major sports teams like FC Barcelona and Manchester City and Formula 1 team Aston Martin. Owners of CHZ can use it to buy fan tokens from Socios, which in turn allow them to vote in polls that can influence team decisions. Chiliz raised approximately $66 million in a 2018 offering of CHZ tokens.
COTI:
The native token of the Coti blockchain has fallen by more than 25% since its mention in the lawsuit against Binance. Coti, a company co-founded by former HSBC Israel executive David Assaraf, aims to create a digital infrastructure for payments and enterprise tokens, according to its website. COTI, which started trading in 2019, has a market value of $55 million.
DASH:
Mentioned in the SEC lawsuit against crypto exchange Bittrex in April, DASH has dropped by about 50% since. The token is one of the most popular so-called "privacy coins", whose technology makes it easier for users to obfuscate transactions. Unlike most of the tokens listed by the agency, DASH is a fork of Bitcoin but not a proof-of-stake token. It was created in January 2014 and originally called Xcoin.
FIL:
Mentioned in the Coinbase lawsuit, FIL is down about 19% since then. It is the native cryptocurrency of the Filecoin blockchain, which lets users store files on a distributed network of computers. The token was created by San Francisco-based Protocol Labs Inc. — a part of a YCombinator program and helmed by Stanford alum Juan Benet — and launched in the fall of 2020.
FLOW:
The cryptocurrency is down nearly 26% since being mentioned in the Coinbase complaint. The token is tied to the Flow blockchain, launched in 2020 by Canada-based game developer Dapper Labs, which is known for titles like CryptoKitties and nonfungible tokens NBA Top Shot. FLOW was specifically designed to run games and NFT apps cost-effectively.
ICP:
The native token of the Internet Computer Protocol has dropped by more than 13% since its mention in Coinbase suit. The protocol was founded by Swiss startup DFINITY Foundation in 2016 and has raised funding from investors including a16z, Polychain Capital and Multicoin Capital. It aims to offer a decentralized alternative to internet cloud providers. The token has a market cap of $1.6 billion.
MANA:
Decentraland's MANA has fallen by more than 25% since being mentioned the Binance action. Decentraland is a browser-based virtual reality platform, launched in 2020 through an entity called Metaverse Holdings. MANA tokens can be used to purchase parcels of "land" in Decentraland and currently have a total market value of $617 million.
MATIC:
Mentioned in the Binance complaint, MATIC is down almost 22% since then. MATIC is the native token of the Polygon blockchain created by Jaynti Kanani, Sandeep Nailwal, and Anurag Arjun, and it was launched in 2017. Polygon was originally called Matic Network, but was rebranded in 2021. The Polygon network is an Ethereum-based scaling platform designed to allow developers to build decentralized applications with low transaction fees, according to its website.
NEAR:
The cryptocurrency is down about 20% since the lawsuits. It is the native token of NEAR, a decentralized blockchain platform that supports a variety of applications such as peer-to-peer lending projects. The NEAR platform was launched by Switzerland-based nonprofit entity NEAR Foundation and officially went live in April 2020.
NEXO:
NEXO is the native token of European crypto exchange, lending and payments firm Nexo Inc., and it hasn't moved much since being mentioned in the SEC's complaint against Coinbase. Nexo settled with the SEC and several US states in January over its crypto lending activities. The initial offering of NEXO raised $52.5 million in 2018. Nexo pays its users varying interest rates based on how much NEXO they own and invest on its platform.
SAND:
Named in both the Coinbase and Binance complaints, SAND is down around 30%. SAND is based on Ethereum and used in The Sandbox, a blockchain-based metaverse where players can create avatars and own virtual land. Pixowl Inc, a startup founded by Arthur Madrid and Sebastien Borget, created The Sandbox and was purchased by blockchain gaming conglomerate Animoca Brands in 2018. Animoca co-founder Yat Siu told Bloomberg in October that The Sandbox had more than 200,000 monthly active users.
Copyright 2023 Bloomberg.