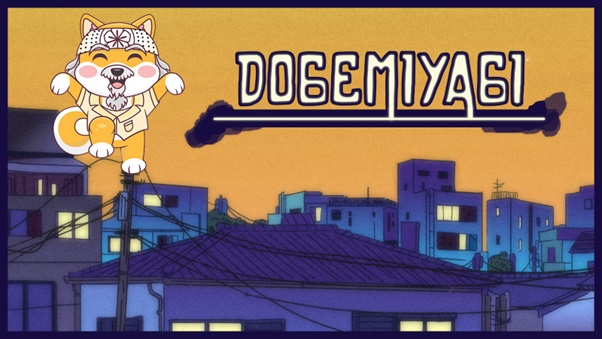 Since November of last year, regulatory conditions have been a tug-of-war between favorable and negative news, with altcoins and DeFi crypto assets bearing the brunt of the damage. However, recent developments involving two prominent tokens, Maker (MKR) and Compound (COMP), have had a notably positive impact on the sector in Q3 of this year.
Newer coins like DogeMiyagi (MIYAGI) can only, for now, watch in amusement as all these events unfold. However, within the mind of this budding meme token lies a fervent hope: to stand at the forefront of a new wave. Let's delve into the ways this ambition could come to fruition.
Altcoins' Grand Reawakening
During the first week of June, the US Securities and Exchange Commission (SEC) labeled 68 cryptocurrencies as "unregistered securities." Unfortunately, this announcement dealt a blow to market interest in several alternative cryptocurrencies (altcoins) beyond Bitcoin and Ethereum. This left many tokens nursing their wounds for quite some time.
Fortunately, the month ended on a high note with the registration of Ethereum and Bitcoin spot ETFs. Ripple's triumph in its legal battle with the SEC has also been a boon for altcoins. These changes had an impact not only on significant digital assets but also on the broader digital asset environment.
Glassnode, an on-chain and financial data platform, has provided insights into the reasons behind the comeback of the decentralized finance (DeFi) sector.
 Compound and Maker: Defi Crypto's Saving Graces
Its DeFi price index, designed to track the performance of the foremost eight DeFi tokens according to market capitalization, underwent a noteworthy surge of 56%. The key catalysts for the altcoin resurrection are two altcoins built on the Ethereum blockchain, Compound and Maker. Glassnode's data-backed insights unveil that COMP and MKR have steered a consistent upward trajectory for nearly two months, closely correlated with Ethereum's performance.
What Happened?
As per reports, Compound quickly increased by 30% after the protocol's founder and CEO, Robert Leshner, submitted filings to the SEC for "Superstate." This is a new company that will create a short-term government bond fund using the Ethereum blockchain as a secondary record-keeping tool. Then, a 20% boost followed after the announcement of the CEO's resignation made headlines.
Simultaneously, MKR's value increased by 43% after MakerDAO launched its Smart Burn Engine. This enhanced smart contract system uses surplus DAI to buy MKR. This boosts the liquidity of the cryptocurrency, removes $7 million worth of MKR from circulation in 30 days, and promotes demand.
Compound is a native currency of a smart contract-based DeFi protocol while Maker is a token governing a stablecoin.
New Ethereum-Based Meme Coin: DogeMiyagi
The increased interest in DeFi tokens presents an excellent opportunity for meme-inspired crypto companies such as DogeMiyagi. It is harnessing Ethereum's powerful technology to push past traditional boundaries and usher in a new era of financial empowerment.
MIYAGI achieves this goal by using the synergistic qualities of its roadmap and profit-generating portfolio — including presale and referral program. Notably, DogeMiyagi has meticulously created watertight tokenomics that allocate asset control, with the (60%) presale accounting for the majority.
It also orchestrates a roadmap that includes NFTs, listings on Coin Market Cap and Coin Gecko, the introduction of its decentralized exchange (DEX) called Killer Swap Machine, and subsequent listings on centralized exchanges (CEX).
As the crypto world looks forward, DogeMiyagi is poised to redefine the narrative surrounding decentralized finance.
Final Say
It's evident that Ethereum's influence extends beyond its own blockchain. While DeFi cryptos have been impacted by regulatory clampdowns, there is a silver lining: Maker and Compound have stepped in to rescue the space.
Concurrently, although DogeMiyagi still has a long path to cover, it emerges with a DeFi use case that will contribute to the ongoing evolution of DeFi.
For more information on DogeMiyagi: