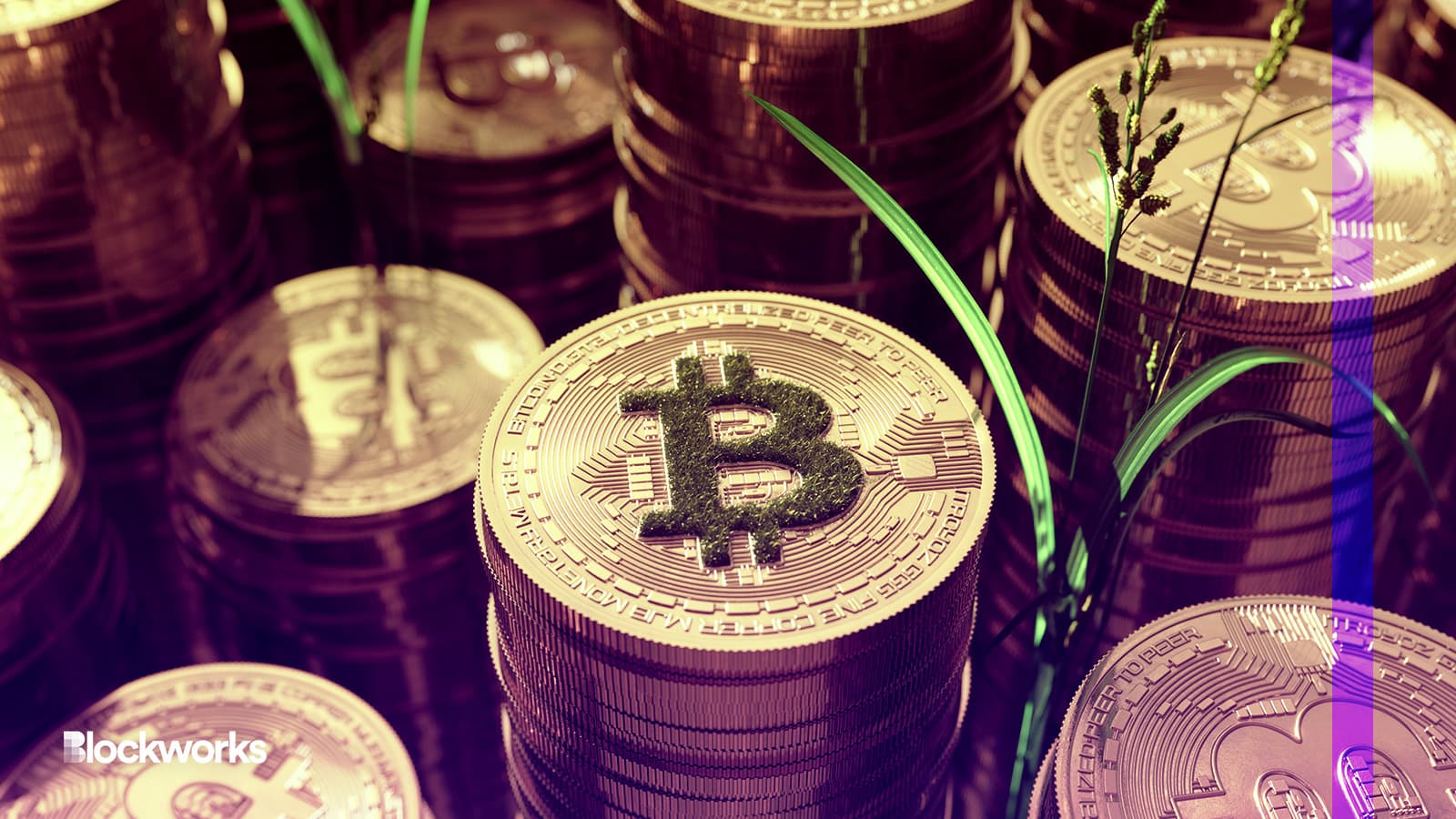 Professional services firm KPMG is out with a new report that strikes a surprisingly friendly tone toward bitcoin and its impact on the environment.  
The Big Four accounting firm's ultimate conclusion was that Bitcoin "appears to provide a number of benefits across an ESG framework" through stabilizing energy grids, reducing greenhouse gas emissions and providing sustainable heat for commercial and residential properties.
ESG, or environmental, social and governance, is a metric that defines how companies and their activities impact the world. Some investors may look at corporations' ESG scores to screen out stocks that don't meet their standards of social responsibility. 
The report's authors point out that despite the network using a considerable amount of energy, Bitcoin doesn't expel direct carbon emissions. It does, however, run on electricity, the cost of which is always at the top of mind for individuals or companies mining bitcoin (BTC), KPMG claimed in the report.
Therefore, miners are "constantly searching for the lowest cost sources of electricity, which is often tied to under-utilized hydro, wind or solar," KPMG wrote.
This statement bears out among even the biggest mining companies.
Blockworks reported in July that Bitfarms is using hydroelectric power from dams to juice its rigs in Paraguay. Likewise, Back in 2021, Blockstream partnered with Jack Dorsey's Square to build a solar-powered bitcoin mine in Texas.
However, Bitcoin's critics don't often focus on the sources of energy miners use. Usually, they're focused on the amount of energy used.
That was the rationale behind the proposal from the administration of US President Joe Biden to levy a 30% tax on electricity used up by bitcoin miners. The White House's Council of Economic Advisors argued that the tax would encourage "firms to start taking better account of the harms they impose on society" and the environment. 
KPMG pushed back on that view, citing a Harvard Business Review article that said Bitcoin accounts for roughly 0.55% of the world's electricity consumption — similar in scope to how much energy tumble-style laundry dryers use.
Read more: Latest use for bitcoin mining rig heat: Laundry
The Bitcoin Mining Council, an industry group, claimed in a 2022 fourth-quarter report that Bitcoin's global share is just 0.17% of the world's energy production.
The KPMG report also delved into the nuances of energy grid function, particularly with renewable energy sources like solar and wind. 
The issue with solar energy, the reported contends, is that it's only available during the day, and wind is variable. 
"Renewable energy facilities are incentivized to produce at their maximum capacity to deliver electricity in a manner consistent with their contractual agreements," the report says. "This can leave utilities with an excess supply of electricity, which if coupled with a supply and demand mismatch, can lead to low, and even negative, electricity prices."
Bitcoin miners can set up anywhere and often have the luxury to locate near renewable energy sources. Additionally, they can adjust their power consumption during times of excess supply and/or low market demand.
Bitcoin miners can actually "provide additional incentive to the buildout of renewable energy capacity," the report's authors argued. 
KPMG's report also highlighted the ways in which Bitcoin mining could improve sustainability and limit pollution. 
For instance, it mentioned how mining rigs generate a significant heat byproduct while they're running. 
In June, Blockworks reported on a Brooklyn spa that used miners to warm up their pools, a phenomenon that got plenty of social media buzz at the time. 
Beyond Bitcoin's ability to power hot tubs, KPMG claims there's a real possibility for Bitcoin to limit the amount of methane pollution, a greenhouse gas that is more than 25 times as potent as carbon dioxide. 
A way to limit methane's damage potential is through a process called gas flaring, which entails burning the gas before it can go directly into the atmosphere. KPMG once again cited the Harvard Business Review article, which claimed there is enough flared natural gas in the US and Canada alone to power the entire Bitcoin network. 
Marathon Digital CEO Fred Thiel told Blockworks in May that the government should be doing more to tackle methane emissions and that bitcoin mining companies are the "perfect" partner in that fight.
"Give people incentives to convert methane gas into something less volatile," Thiel said. "[Bitcoin miners] can set up operations at landfills where they can't sell the electricity, where they can't convert it into natural gas, and take that methane that's seeping out into the atmosphere and convert it to carbon dioxide."
---
Get the day's top crypto news and insights delivered to your email every evening. Subscribe to Blockworks' free newsletter now.
Want alpha sent directly to your inbox? Get degen trade ideas, governance updates, token performance, can't-miss tweets and more from Blockworks Research's Daily Debrief.
Can't wait? Get our news the fastest way possible. Join us on Telegram and follow us on Google News.