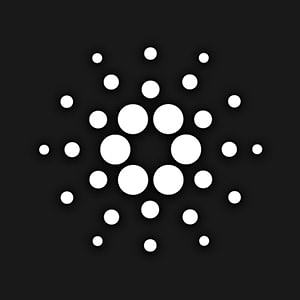 Share:

Cardano, MATIC and Shiba Inu holders are grappling with unrealized losses at the current prices. 
DeFi blue-chip tokens Uniswap, Compound and Maker show resilience and emerge as top choices for investors. 
Altcoin capitulation is not complete with most token holders sitting on unrealized losses likely to add to the selling pressure on altcoins.
A vast majority of Cardano (ADA), Polygon (MATIC) and Shiba Inu (SHIB) holders are sitting on unrealized losses, according to data from crypto intelligence platform IntoTheBlock. These traders are grappling with the aftermath of $1 billion crypto futures liquidation over the past week.
Also read: XRP price poised for recovery on popularity with South Korean traders and SEC lawsuit development
Cardano, MATIC and Shiba Inu holders sit on unprecedented losses
Bitcoin price briefly flirted with the $26,800 level before retracing to $26,000 as large BTC holders return to the market. The mass liquidation of crypto futures ushered in a market-wide sell-off and a decline in altcoin prices. Most altcoin holders were underwater on their holdings, awaiting a price recovery.
Based on data from on-chain intelligence platform IntoTheBlock, 0.38% of Cardano holders are profitable at the current price level of $0.2613. A vast majority, 91.06% of ADA holders, are underwater – meaning they are sitting on unrealized losses. 
Percentage of Cardano holders (out of the money) or underwater on IntoTheBlock
Similarly for MATIC, 93.77% of holders are underwater at $0.5392, and 5.52% are sitting on unrealized profits. 

Percentage of MATIC holders (out of the money) or underwater on IntoTheBlock
88.86% of SHIB holders are underwater at $0.000008. The above statistics support the thesis of an ongoing altcoin capitulation, as most of the holders sitting underwater are likely to send their holdings to exchanges and increase selling pressure on tokens, further driving prices lower. 

Percentage of SHIB holders (out of the money) or underwater on IntoTheBlock
Altcoins like XRP stood out among others, yielding gains for holders. However, these market rallies are unlikely, and prices could plummet in the future. 
Blue-chip DeFi tokens in opportunity zone
Blue-chip DeFi tokens like Uniswap (UNI), Maker (MKR) and Compound (COMP) see their MVRV 30-day ratios in the opportunity zone (-16.32%, -15.44% and -24.40% respectively). The MVRV ratio over a 30-day timeframe is an indicator that shows the unclaimed average return on investment or unrealized profit/loss of all addresses who acquired the asset in the past 30 days.
It is used to determine areas of profit-taking and likely corrections in the short term. Based on data from crypto intelligence tracker Santiment, UNI, MKR and COMP's MVRV ratio for 30-days is in the opportunity zone. They are close to bottom levels, and the correction is, therefore, likely to end with a period of consolidation of a steady uptrend. 
On-chain analysts at Santiment argue that opportunity zones are likely to be followed by a V-shaped recovery in asset prices. While short-term holders of blue-chip DeFi tokens like UNI, MKR and COMP may be currently underwater, they are likely to benefit from a recovery in the short term.
Bitcoin, altcoins, stablecoins FAQs
Bitcoin is the largest cryptocurrency by market capitalization, a virtual currency designed to serve as money. This form of payment cannot be controlled by any one person, group, or entity, which eliminates the need for third-party participation during financial transactions.
Altcoins are any cryptocurrency apart from Bitcoin, but some also regard Ethereum as a non-altcoin because it is from these two cryptocurrencies that forking happens. If this is true, then Litecoin is the first altcoin, forked from the Bitcoin protocol and, therefore, an "improved" version of it.
Stablecoins are cryptocurrencies designed to have a stable price, with their value backed by a reserve of the asset it represents. To achieve this, the value of any one stablecoin is pegged to a commodity or financial instrument, such as the US Dollar (USD), with its supply regulated by an algorithm or demand. The main goal of stablecoins is to provide an on/off-ramp for investors willing to trade and invest in cryptocurrencies. Stablecoins also allow investors to store value since cryptocurrencies, in general, are subject to volatility.
Bitcoin dominance is the ratio of Bitcoin's market capitalization to the total market capitalization of all cryptocurrencies combined. It provides a clear picture of Bitcoin's interest among investors. A high BTC dominance typically happens before and during a bull run, in which investors resort to investing in relatively stable and high market capitalization cryptocurrency like Bitcoin. A drop in BTC dominance usually means that investors are moving their capital and/or profits to altcoins in a quest for higher returns, which usually triggers an explosion of altcoin rallies.
---
Like this article? Help us with some feedback by answering this survey:
---
---