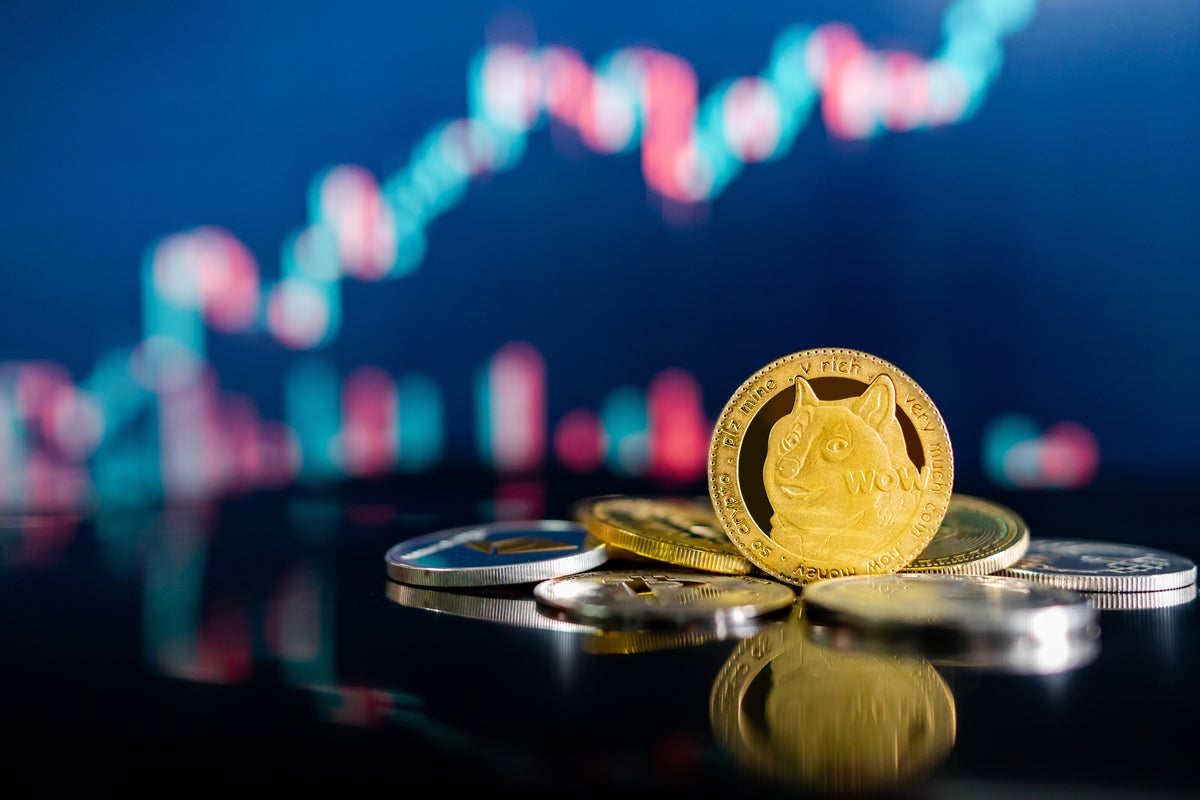 Ahead of the much-anticipated Benzinga's Future of Digital Assets conference, renowned crypto analyst Nicholas Merten has shared his insights on the altcoin market's trajectory, suggesting a possible downturn, indicating that altcoins might be heading towards their fourth lower high since May.
In a YouTube video this week, Merten observed, "Altcoins have marked a fourth lower high since May. We might see a dip back into the $150 billion range by October, translating to a $60 billion decline. This could mean a further 25% correction, even after the recent altcoin setbacks."
He also shed light on Ethereum's ETH/USD price trends, pointing out multiple unsuccessful attempts to breach the $2,000 mark. "ETH has faced three failed breakouts at the $2,000 level. This ascending triangle pattern indicates a need for buyers to step in. If not, we might witness a year-long bullish pattern falter due to lack of bullish momentum."
Also Read: Crypto Millionaire Whales Target These Assets: Are The Coins Ready To Soar?
While many are optimistic about Ethereum's upcoming developments like ETH 2 and the Ethereum Improvement Proposal (EIP)-1559, Merten expressed reservations. He stated, "Despite the positive buzz around ETH 2 and EIP-1559, the market hasn't responded as expected. The focus has been largely on the monetary policy of crypto, overlooking the fundamental aspect: the balance between eager buyers and sellers."
Concluding his analysis, Merten issued a cautionary note for the crypto enthusiasts, hinting at a potential market downturn. "The current market indicators suggest a possible decline. I'm considering shorting, given the red flags our indicators are showing."
As the crypto market navigates the ebbs and flows of currencies like Shiba Inu SHIB/USD, Dogecoin DOGE/USD, Toncoin TON/USD and Pepe coin PEPE/USD, Benzinga's Future of Digital Assets conference stands as an essential hub for insights and strategies.
This event is a must-attend for anyone keen on understanding the dynamics of these trending coins and the broader crypto landscape. Equip yourself with knowledge from industry leaders and position yourself for success in this ever-evolving domain.
Read Next: Oprah, The Rock's Relief Fund For Maui Wildfire Victims Accepts Bitcoin And Ether
Meet and engage with transformative Digital Asset and Crypto business leaders and investors at Benzinga's exclusive event – Future of Digital Assets. Tickets are flying — get yours!
Photo: Shutterstock